Website
Institute Profile
C.K Pithawalla Institute Of Pharmaceutical Science & Research is being managed by the Navyug Vidyabhavan Trust which was founded in February, 1965.Within a short span of its operation, the college has provided all the necessary facilities to help the students which includes a well eastablished library containing a large number of books, reference books, technical & general magazines.Mr. C.K. Pithawalla has been the driving force for the setting up of this college named after him and is continually drawing inspiration from him. This institute of learning in particular, like many others, owes a great deal to his vision, understanding and missionary zeal right from its inception to its bloassoming.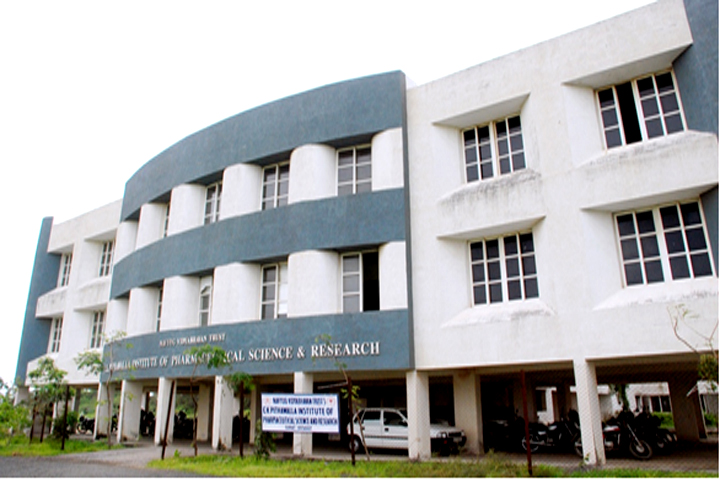 Vision and Mission
Committed to promote high quality education, training and research in pharmacy to meet the needs of tomorrow's healthy society.
Objectives
Surat is the most industrialized city in the state of Gujarat today. It is well known all over the world for its diamonds, jari and manmade textiles. Situated on the banks of the river Tapi, it is the fastest growing industrial city in the country. Besides this, it is also fast emerging as the source of dyes, chemicals and intermediates, textile machinery, plastic technology as well as agro-based industries. This attract skilled, semiskilled and unskilled workmen from all over the country.
The pace of growth of the city accelerated during the past 60 years and Surat became a dominant center of commercial activity in South Gujarat. This in its wake brought some problemsalso, mainly in the field of higher education.
The demand for facilities of higher education grew rapidly. It was primarily to correct the imbalance between demand and supply that Navayug Vidyabhavan Trust was founded in February, 1965. The aims and objectives of the Trust are to provide facilities for higher education to students without consideration of caste, community, sex or religion and to undertake research in the exact and social science.
The trust was registered as Public Education Trust under the Bombay Public Trust ACT, 1950 and allotted registration No. 1268. The truth also received exemption under section 80(G) of the Income-Tax Act for donations to it.
After Independence our Government has tried to host up technical education in the country. Gujarat State has witnessed tremendous development and is now the fastest growing state in India. The land-marks of Gujarat's Industrial progress are GNFC-World's largest single Stream Ammonia and Urea Plant, GSFC, Reliance , IFFCO, KRIBHCO, ONGC, IPCL, NTPC, ESSAR, number of petrochemical and Ancillary Industries, Country's biggest Manmade Textile Industrial Units. Also a few more refineries and Power Plants in the disciplines of Chemical Engineering, Instrumentation and control, Electronics, Computer and Textile Technology is in demand in large number. Gujarat also has Asia's largest Chemical Industrial Estate at Ankleshwar where all prominent companies have set up their units. Vapi Industrial Sector as also the ATUL Complex in Balsar district are also growing at a rapid pace.
Electronics, Communication and Computerization are new links in the chain of industrial development are also being built up at a fast rate. Special steps are being taken up to make for lost time by the Government. Consumer Electronics, Industrial electronics, Communication, Technology, Microprocessors and Computer are main pillars of development. Space application Center, ISRO-based at Ahmedabad, Physical Research Laboratory are also other organisations absorbing these engineers. The electronics Industrial Estate at Gandhinagar has also tremendous potential for absorbing trained personnel.